Let Mark Inspire You

Listen to your instructor explain in his own words why this bundle can be life-changing for your career or practice. Get pumped up and ready to learn!

Unlock the healing power of aromatherapy and make your own natural wellness products with this 7-course bundle!

In this bundle, you'll learn how to:

➔ Use essential oils to lift moods, reduce anxiety, and promote emotional wellbeing
➔ Make acupressure blends that provide natural relief for pain and tension
➔ Enhance massage treatments with custom aromatherapy
➔ Create chemical-free cleaners that make your home sparkle
➔ Blend soothing oils to care for children's skincare, sleep, and health
➔ Treat common conditions like inflammation, headaches, and more with aroma-protocols
Our in-depth video courses provide research-backed guidance to make aromatherapy a beneficial part of your life and practice.

You'll gain the skills to customize blends for your unique needs, with safety as a top priority. We provide abundant recipes, guides, and resources.

Whether you want to become an aromatherapist or just use oils at home, this bundle has you covered.

Note: Each of these courses has an original regular value of $29 but you only pay from as little as $14.97 per month for this bundle!

Get a Glimpse of What's Inside: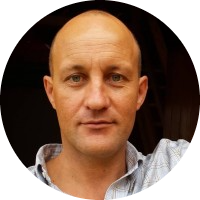 Mark Perren-Jones
Mark was the owner of the award winning Isla Verde Spa and runs the Mark Perren-Jones Spa Training Academy, he is a highly regarded massage therapist, acupuncturist and Pain Specialist with more than 30 years experience in the massage and acupuncture field and has worked in spas and clinics throughout the world.
He has massaged Presidents and their families, Olympic athletes, professional sports people and celebrities around the world.

Mark is now dedicated to teaching students all over the world by giving them world class skills in the spa industry so that you too can be a highly successful massage therapist. You will learn a wide range of techniques and also many of the mistakes that he made so that you can avoid doing them like Mark.

You will also be in the inner circle when you do Mark's courses as you will learn the techniques, skill and secrets to become an incredible therapist.

Mark is an approved provider with NCBTMB (National Certification Board for Therapeutic Massage and Bodywork #1805)

Glowing Reviews from Mark's Students