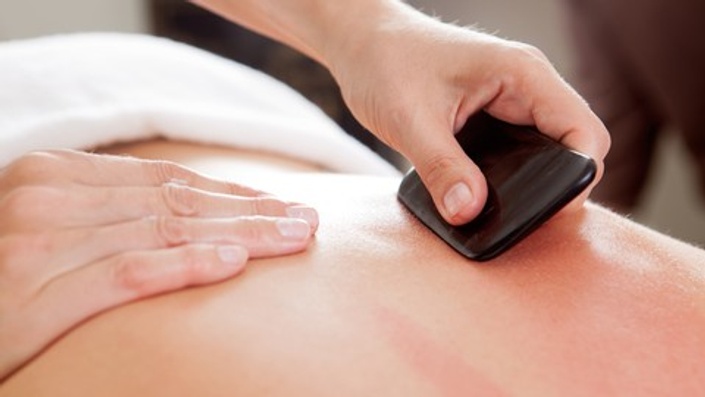 Gua Sha- A Tool Assisted Massage Technique(Fully Accredited)
For Massage Therapists Or Just For The Lay Person, This Technique Is Incredible For Pain, Beauty And Health
Watch Promo
What you'll learn
You do not need any training in massage at all, by the end of this gua sha course, you will have a thorough understanding of how to treat yourself, your family or your massage clients with this powerful technique.
You will be able to know where you have areas of dysfunctional tissue, scar tissue and adhesions which cause chronic pain and how to painlessly alleviate these problem areas.
You will know how to perform many techniques from basic to advanced and will see why so many professional massage therapists swear by this therapy to use on their clients on a daily basis
You will understand why some of the best massage therapists in the World such as Mike Reinhold who has worked with the Boston Red Sox and calls instrument assisted soft tissue therapy a 'game changer'!

Requirements


This gua sha course does not have any prerequisites. You can use it on yourself or in your massage clinic
Course Overview

Learn Gua Sha from best-selling massage course instructor, Mark Perren-Jones
Mark is an Approved Continuing Education Provider(APCE) with the National Certification Board for Therapeutic Massage and Bodywork ( NCBTMB #1805)
What people are saying about this Gua sha massage course:
"Mark Perren-Jones' massage courses and instruction proves to be the most expansive I have ever experienced for my practice. I have been in surgical practice and also alternative medicine for many years. His knowledge base is fantastic and the method of delivery is engaging and easy to follow, and want to! I have enrolled in three other massage courses after the first one because it is surely to not disappoint." Dr. S. H.
There is a reason that so many of the best massage therapists use what is known as instrument assisted soft tissue massage therapy. It gets consistently great results at treating pain and dysfunction and It works brilliantly!
If you are a massage therapist or even if you are not, here is something that World renowned physical therapist Mike Reinhold uses on his clients in his clinic and calls it a 'game changer'.
Mark has been using Gua Sha to treat thousands of his massage clients and his own body for over 25 years and has seen remarkable results in his massage clinic.
You do not need any massage training! In this course, Mark teaches you everything you need to know to effectively treat :
your own pain and your family, friends and massage clients
as an anti-aging tool for the face-a non-surgical facelift!
health conditions such as constipation, insomnia and headaches
You will learn how to detect and break up scar tissue, adhesions and tissues that cause pain and dysfunction easily, quickly and painlessly.
If you are a massage therapist this will not only get you better results with your clients but also save your hands as well!
Gua sha is a healing technique of traditional East Asian medicine. Sometimes called 'coining, spooning or scraping',
You do not need to buy any expensive tools. You can use things as simple as the lid of a jar, a Chinese soup spoon or even just a coin.
In fact, modern research shows Gua sha produces an anti-inflammatory and immune protective effect that persists for days following a single Gua sha treatment. This is why it has been effectively on pain, stiffness, fever, chill, cough, wheeze, nausea and vomiting and many other health conditions and why Gua sha is effective in acute and chronic internal organ disorders as well.
The beauty of this treatment technique is that it is easy to perform, inexpensive and very powerful.
In this course Mark will guide you step by step so that you too will have the knowledge and understanding to treat yourself, your friends and family and your clients just like people have been doing for centuries.
Mark is an Approved Continuing Education Provider(APCE) with the National Certification Board for Therapeutic Massage and Bodywork ( NCBTMB #1805)
All of Mark's courses are fully accredited with the C.T.A.A(Complementary Therapists Accredited Association) which means that on completion of any course you can join the C.T.A.A and receive:

A Professional Certificate showing that you have full membership with CTAA as a Practitioner, covering all your therapies.
Access to discounted Therapist Practitioner Insurance
Access to their CTAA Logo to place on your Website/Social Media/Email
Free CTAA Directory Listing
Have the opportunity to write a blog/article within the complementary therapy field that you work, that will be shared on their Website and Social Media to enable you to reach a larger audience and have exposure to yourself and your website.
Who this course is for:


This gua sha course I have designed for anyone, from massage therapists or someone completely untrained in massage that would love to know how to be able to treat their own pains, or other people's pain and other health conditions naturally with this technique that has been used for thousands of years and is incredibly effective!
Your Instructor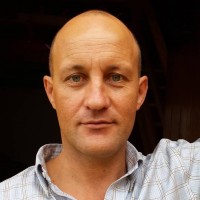 He is the owner of the award winning Isla Verde Spa and runs the Isla Verde Spa Online Training Academy, he is a highly regarded massage therapist, acupuncturist and Pain Specialist. His youtube channel has more than 10K subscribers and well over 2 million views. Mark has more than 25 years experience in the massage and acupuncture field and has worked in spas and clinics throughout the world. He has massaged Presidents and their families, Olympic athletes, professional sports people and celebrities around the world.
Mark is an approved provider with NCBTMB (National Certification Board for Therapeutic Massage and Bodywork #1805) so that therapists can obtain 5 CE hours by doing his aromatherapy course (more course will be accredited in the future)
Mark's spa earned an incredible 100 out of 100 5 Star Reviews on Tripadvisor! ( 100% 5 STARS). In just 6 months after the Isla Verde Spa opened it became the No.1 Ranked spa in his highly competitive. It was also the No. 1 Ranked 'Thing to do'( out of 43) in his area on Tripadvisor for 2 years. His spa was shortlisted for best spa in the International Travel Awards Best Spas and Hotels!
For the first time ever, Mark is revealing the massage sequences and secrets to his spa's success. His massage courses are designed for both beginners who would like to start a career in massage but it also is for qualified massage therapists who would like to improve on their massage skills. After all, the most important aspect to any spa or massage clinic is to be able to give amazing massages each and every time to your clients.
All of Mark's courses are fully accredited with the C.T.A.A(Complementary Therapists Accredited Association)
Frequently Asked Questions
When does the course start and finish?
The course starts now and never ends! It is a completely self-paced online course - you decide when you start and when you finish.
How long do I have access to the course?
How does lifetime access sound? After enrolling, you have unlimited access to this course for as long as you like - across any and all devices you own.
What if I am unhappy with the course?
We would never want you to be unhappy! If you are unsatisfied with your purchase, contact us in the first 30 days and we will give you a full refund.