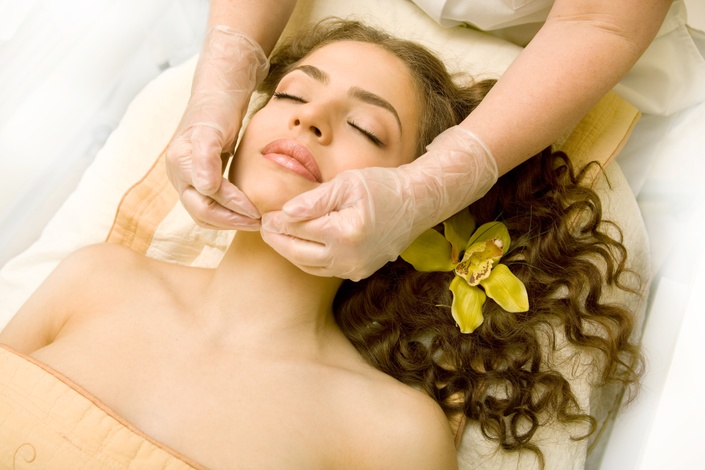 Manual Lymphatic Drainage Massage Certificate Course(6 CEU)
Manual lymphatic drainage massage will change your massage practice. Learn how to do this powerful massage technique
Watch Promo
Learn how to do manual lymphatic drainage massage (MLD) from best-selling massage course instructor, Mark Perren-Jones.
Studies have shown that by doing manual lymphatic drainage massage techniques you can speed up the movement of lymph in the body by up to 20 times faster!
Adding manual lymphatic drainage massage to your massage therapy skill set opens up numerous possibilities for client referrals. Manual lymph drainage massage is a gentle but powerful manual technique that stimulates a malfunctioning or fatigued lymphatic system.
Keeping the lymphatic system in good condition is imperative for promoting good health, and for restoring good health when the system has been compromised.
Adding manual lymph drainage massage to your massage therapy skill set opens up numerous possibilities to help your massage clients and for to get more massage client referrals.
Manual lymph drainage massage is a gentle manual technique that stimulates a malfunctioning or fatigued lymphatic system. Keeping the lymphatic system in good condition is imperative for promoting good health, and for restoring good health when the system has been compromised.
A big part of the lymphatic system is located very close to the surface of the body, thus manual lymph drainage techniques are applied very effectively with much less pressure than regular massage. This reduces wear and tear on the massage therapist's body.
After completing this course, you will be able to:
Do self manual lymphatic drainage massage to your body to help with your own health
Know how to do a full body manual lymphatic drainage massage on another person
Do a rejuvenating facial treatment for yourself or your massage clients
Use essential oils to enhance lymphatic drainage massage
Do scar release techniques to make any scars less restrictive and more pliable
Treat people with auto-immune diseases using manual lymphatic drainage massage such as fibromyalgia and rheumatoid arthritis
Give people a full body manual lymphatic drainage massage to give them an incredible sense of deep relaxation
Help people with sluggish lymphatic systems that make people feel low in energy
Treat people post-operatively from orthopedic and cosmetic surgeries to speed up their healing time
Treat acute injuries to help people heal more quickly
Effectively treat chronic inflammatory conditions
Give dietary recommendations to help with fluid retention problems
Understand and treat mild lymphedema both for yourself and your massage clients
And so much more!
What are people saying?
"I just wanted to say I am so impressed with the content of this course as a qualified lymphatic drainage therapist, I am always looking for JUST that something that can fill the gaps and really just explain the practical side better.
Well, all I can say is WOW!!! Your course is even better than the well known Lymphatic drainage courses that are seen to be the best, teaches you a lot of theory but the practical side is often rushed and makes one feel you haven't quite grasp it all.
I am overjoyed with your course and cannot wait to take my practice to the next level!"
Who needs MLD?
Lymph massage can benefit just about everyone!
Many massage therapy clients suffer from either acute or chronic conditions that affect the lymphatic drainage system where normal massage techniques are not suitable or ineffective. These conditions are therefore more appropriately addressed with manual lymph drainage than regular massage.
Clients who respond very favorably to manual lymph drainage include those with post-traumatic and postsurgical swelling, also known as edema. Swelling from a soft-tissue injury causes significant discomfort and pain and slows the healing process. Manual lymph drainage addresses this painful swelling and significantly reduces overall healing time.
Post-surgical clients who can benefit from manual lymph drainage massage include those recovering from cosmetic surgeries such as face-lifts, breast augmentation, and liposuction and orthopedic surgeries such as joint repair or replacement. Manual lymph drainage massage is incredibly effective in reducing swelling even before appropriate muscle movement and function can be restored.
Reduction in swelling is not the only benefit this technique provides. According to a 1989 study, "Experimental and clinical studies of the mechanism of effect of manual lymph drainage massage therapy," in the German publication Zeitschrift fur Lymphologie (Journal of Lymphology), manual lymph drainage improves lymph flow; since waste elimination is an essential function of the lymphatic system, it follows that improved lymph flow helps eliminate waste products and inflammatory mediators from injured tissue. This leads to less pain, reduced scar tissue formation and faster healing overall.
Manual lymph drainage massage is also very effective in a variety of autoimmune disorders where regular massage can be contraindicated, such as fibromyalgia, chronic fatigue syndrome, rheumatoid arthritis and scleroderma. The most significant benefits of manual lymph drainage massage for these clients are a decrease in hypersensitivity and pain, as indicated in the study "Comparison of MLD Therapy and Connective Tissue Massage in Women with Fibromyalgia: A Randomized Controlled Trial," National University of Health Sciences, Turkey, 2009; a decrease in tissue congestion and inflammatory mediators; and increased range of motion. In addition, in many of these clients, manual lymph drainage promotes a more restful sleep pattern and less overall fatigue.
Manual lymph drainage massage also assists with stimulating the parasympathetic response in the body, so it's indicated in situations where the nervous system has been compromised, such as with anxiety and post-traumatic stress disorder. These clients will benefit from general stress reduction, detoxification and enhanced immune function.
Over the last decade, manual lymph drainage has come to be recognized for its profound benefits to oncology clients immediately after surgery and later during their ongoing recovery period. MLD reduces edema, helps control pain, relieves constipation caused by pain medications, provides general relaxation, reduces stress and improves sleep. Due to the complexity of treatment and care for oncology patients, massage therapists may need to coordinate with their client's physician.
Oncology clients who have undergone lymph node removal as part of their cancer treatment often develop a very specific swelling called lymphedema caused by localized damage to the lymphatic circulatory system. While a manual lymph drainage practitioner is able to address simple, medically uncomplicated lymphedema, more complex clients—especially those with additional medical issues—should be referred to a physician or certified lymphedema specialist.
Your Instructor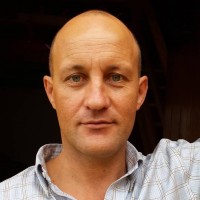 Mark was the owner of the award winning Isla Verde Spa and runs the Mark Perren-Jones Spa Training Academy, he is a highly regarded massage therapist, acupuncturist and Pain Specialist with more than 30 years experience in the massage and acupuncture field and has worked in spas and clinics throughout the world. He has massaged Presidents and their families, Olympic athletes, professional sports people and celebrities around the world.
Mark is now dedicated to teaching students all over the world by giving them world class skills in the spa industry so that you too can be a highly successful massage therapist. You will learn a wide range of techniques and also many of the mistakes that he made so that you can avoid doing them like Mark.
You will also be in the inner circle when you do Mark's courses as you will learn the techniques, skill and secrets to become an incredible therapist.
Mark is an approved provider with NCBTMB (National Certification Board for Therapeutic Massage and Bodywork #1805)
Frequently Asked Questions
When does the course start and finish?
The course starts now and never ends! It is a completely self-paced online course - you decide when you start and when you finish.
How long do I have access to the course?
How does lifetime access sound? After enrolling, you have unlimited access to this course for as long as you like - across any and all devices you own.
What if I am unhappy with the course?
We would never want you to be unhappy! If you are unsatisfied with your purchase, contact us in the first 30 days and we will give you a full refund.