Learn these incredible anti-aging facial gua sha and jade rolling techniques that you can do on yourself every day!



This facial gua sha massage and jade rolling course will teach you everything you need to know to do beautiful facial gua sha massage and jade rolling for your own face!

Welcome to The Self Facial Gua Sha and Jade Rolling Course!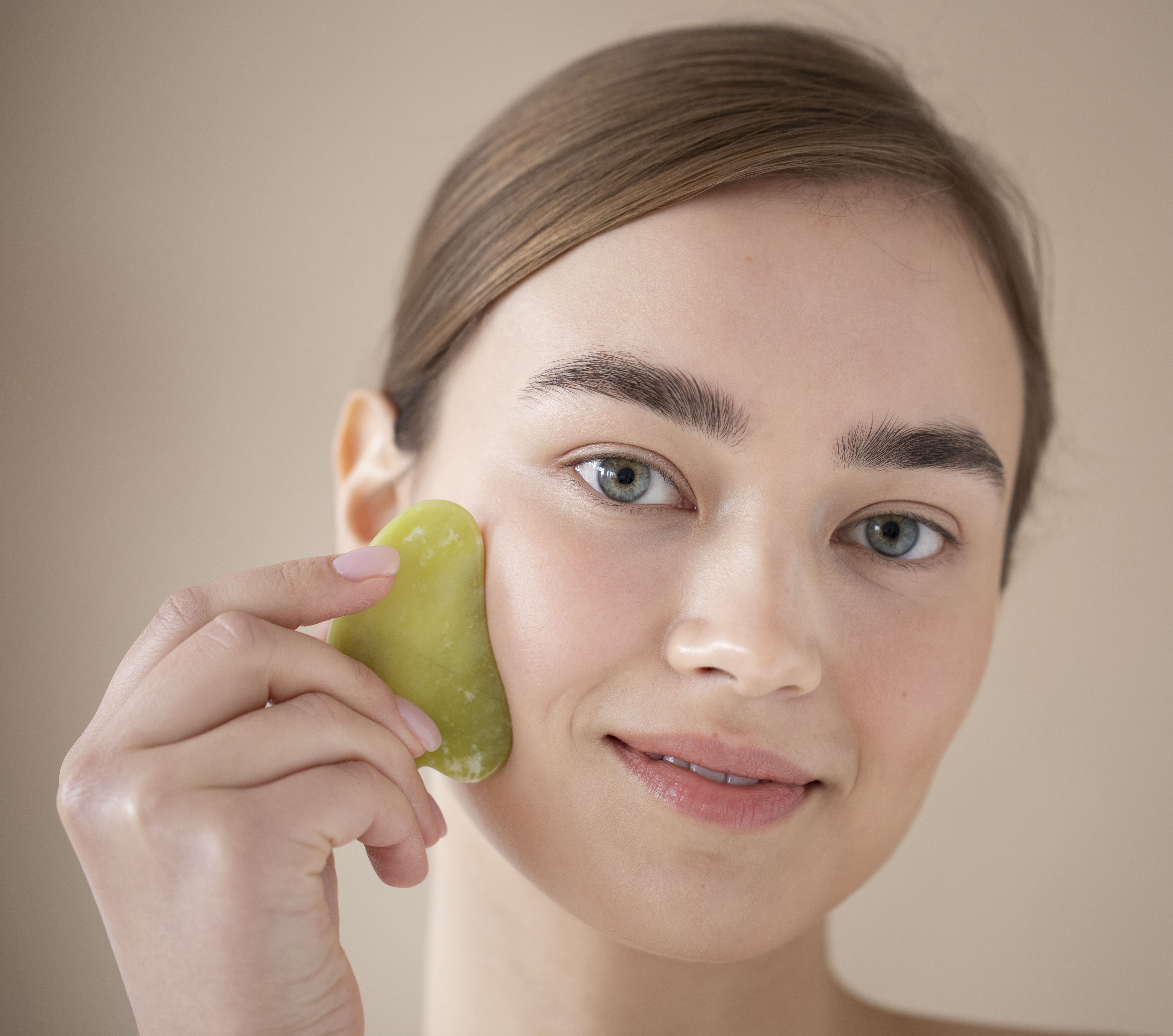 In this course, you'll learn the basics of facial gua sha - an ancient technique that uses smooth gemstones to gently scrape the face, boosting circulation and promoting lymphatic drainage. The boost in blood flow will leave your skin looking refreshed, radiant, and more youthful!
You'll also discover how to use a jade roller to relax facial muscles, reduce puffiness and wrinkles, and enhance the absorption of your other skin care products. Jade rollers have become a staple in beauty routines thanks to their numerous benefits for facial rejuvenation.